For New Subscriptions or One-time Orders
In the payment screen, please enter your code in the Discount Code field.​
Since many of Family Dinner's products are offered as a subscription, credit card information will still be required; however, your card won't be charged if your order is less than or equal to the value of the discount.
For Existing Subscriptions & NuMarket Credits
Please visit www.sharefamilydinner.com > Account > Manage Subscriptions > View Details > Discount Code and enter the code there.
For those who supported our NuMarket Campaign, thank you!! This is how you can apply your NuMarket Credits to an existing subscription.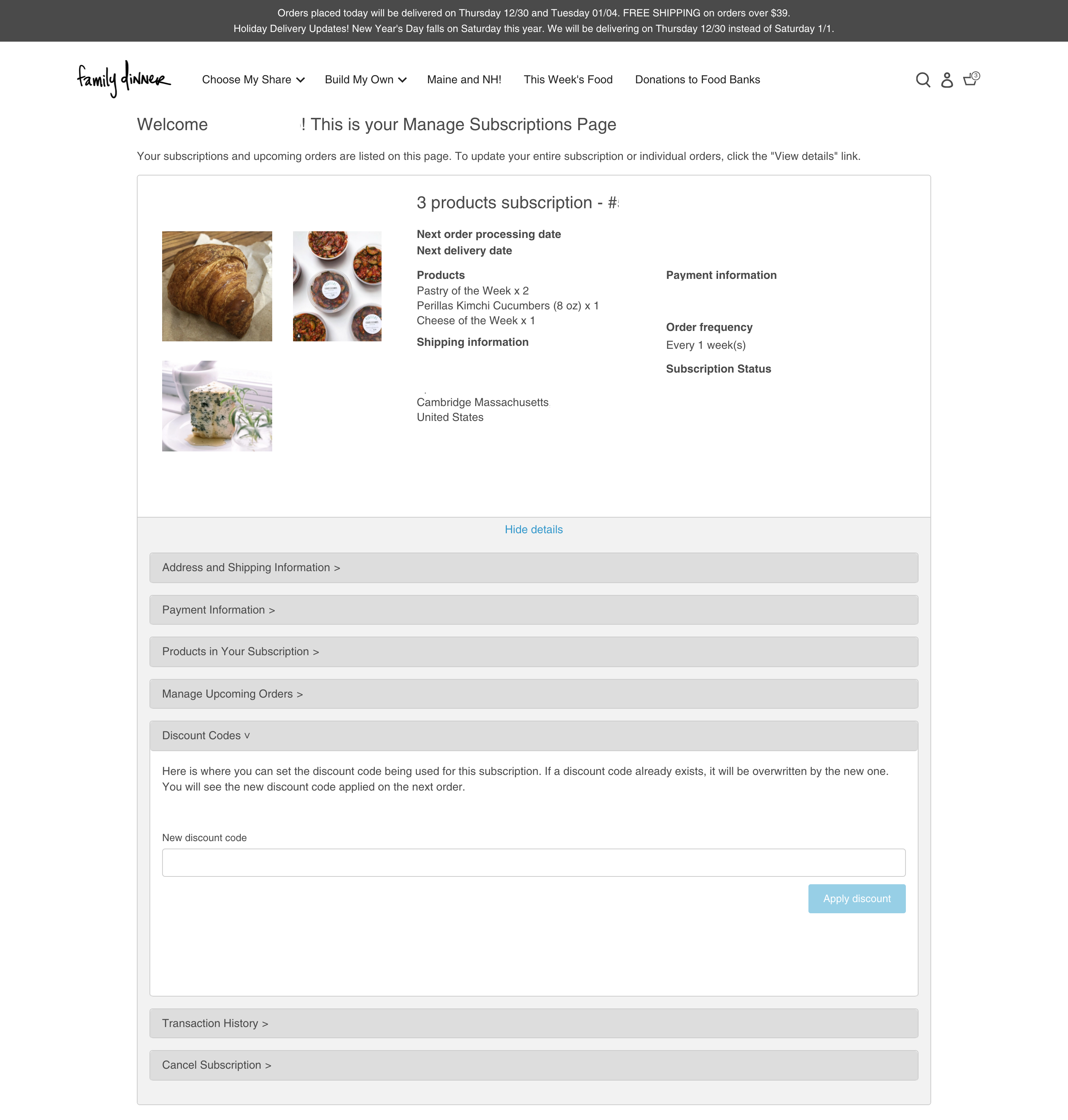 Only one discount code can be used at a time, and the discount will be applied to the next order to process.